Belt Material: PE / PP
Size: 3/8
Capacity: 114kgs(250lbs)
Model Number: AXRT1825
Product Name: 8-Feet 250lbs long adjustable heavy duty 3/8 rope ratchet pulley
Rope Material: CZPT Braided Polypropylene
Break Strength: 114kgs(250lbs)
Webbing Color: black and red, customized
Packing: 1pc/PE bag, customized packing is also welcome.
Sample: Free sample is provided
Delivery date: 30 days after 30% deposit
Payment Term: 30% deposit, balance aganist B/L copy
MOQ: 100pcs
Packaging Details: 1pc/PE bag, any other packing such as double blister is welcome.
Port: ZheJiang or HangZhou
Products Detail8-Feet 250lbs long adjustable heavy duty 3/8 rope ratchet pulley
| | |
| --- | --- |
| Item No. | AXRT1825 |
| Rope diameter | 3/8″ (95mm) |
| Length | 2.4m.. customized length is also welcome |
| Rope Color | Black and red(we have in stock), customized colors(has MOQ) |
| Breaking Strength | 114kgs |
| hooks | coated steel hooks |
| Rope material | Solid Braided Polypropylene |
| Delivery time | Sample is within 7 days; bulk is 30 days after deposit |
| Payment method | 30% deposit; balance against B/L copy |
Company Information
Zhanjiagang Anxu Tools Co., Ltd is an integrated manufacturer of webbing and cargo control products in use around the world. We are proud of our reputation for producing the finest tie-downs made in China. Anxu Tools supplies products into the trucking, tent, ATV & motorcycle industries. Our products lines include tie downs, bungee cords, custom cargo nets, lashings, Grid Coupling Factory Price High Quality vertical split snake spring serpentine coupling shaft connector torque transmission tow straps, hardwares and we also offer good service for making OEM products related to this range. We have adopted advanced production and sewing machines and select the best. We strictly control every step for tie downs of Weaving, Dyeing, Cutting, Sewing, Packing. All of these will absolutely guarantee the product quality to meet the stringent market standards. We pay much attention to the innovations of technology, production and management. We take a moderate attitude and explore this field boldly and conscientiously.Every day we immerse ourselves in this field's development and create mutually beneficial relationships with our customers.We know that anything we can do better for our customers will also be better. Your Demand is Our Pursuit! If you are interested in this product, please click here to send your inquiry.
Why Choose Us1. We are original manufacturer for the products, we can help you to save unessary cost for the Middleman.
2. We have strict QC system, we focus on each step of the products process, every batch we will have strict testing.
3. With more than 10 years manufacturing experience, we can provide you the professionl service and products.
4. Any of your inquiry will get our prompt reply.
Warning of products1. DO NOT exceed safe working capacity.
2. DO NOT use for towing, lifting or personel restraint.
3. Inspect Rope and hardware regularly for signs of wear, replace product if rope is damaged, High quality 220v compressor pump piston 750w Silent oil free air compressor for 10L oxygen concentrator cut or worn.
Other Hot Products
FAQ1. Are you a manufacturer?
Yes, we have our own factory workshop and machines, we control every step for production.
2. Do you have stock products to sell?
For some regular products, we have stock; but usually we work with OEM products.
3. What is the delivery time for your products?
Usually 1 month after everything confirmed.
4. What is your payment method?
30% deposit, balance aganinst B/L copy.
5. What advantages do you have?
Have your orders met late delivery? We are a manufacturer, it ensures we have the ability to carry out the production schedule for punctual delivery.
we have over 10 years experience in cargo control products area, we will offer you the best solution for your doubts and requirements, we will suggest you the best artwork, packing. We can preview the problems for the orders and production and deduce the risk for bad situation to happen.
Free design. if you are not ready for designs, the professional designers will be able to help you with it freely.
Strict QC. For each order, strict inspection will be carried out by the QC department before shipping. The bad quality and situation will be avoided within door.
Stable Suppliers. We have worked with many accessory suppliers for many years, so we can get cheaper material and trims in good quality, so better prices can be provided.
Smooth Shipping. We have expert shipping personnel and forwarder, so we can promise faster delivery and made the goods well protected.
Fast reply. Your requests for products will be replied at the first time.
Contact US WELCOME TO CONTACT US!
Email: louisa(at)anchitools.com
Any of your inquiry is welcome and I am sure you will get a prompt reply! Rt200 Ex200 Sprocket kit Italika Sprocket Transmission Set Chinese factory wholesale supply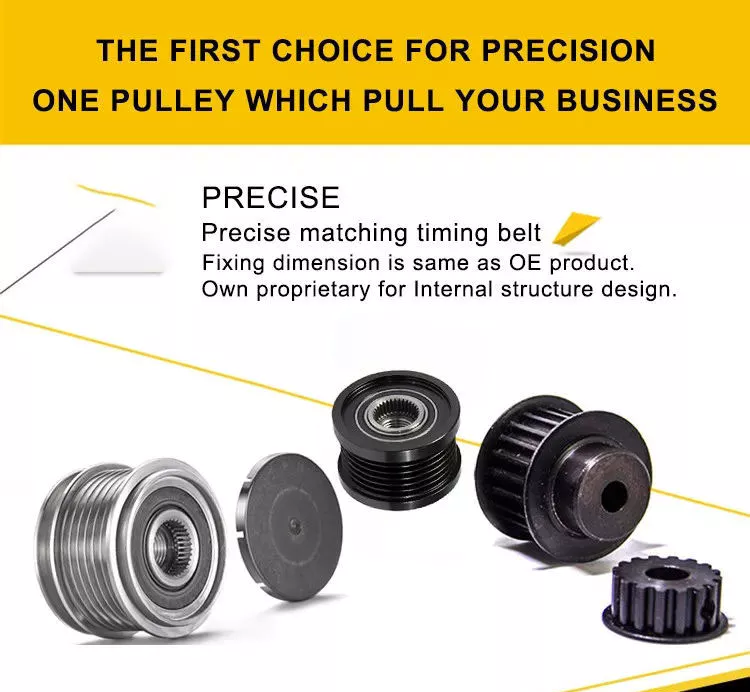 Mechanical advantages of pulleys
A pulley is a mechanical device used to transmit motion. The device has a variety of uses, including lifting heavy objects. In this article, we will discuss the mechanical advantages, types, common uses and safety considerations of pulleys. We'll also discuss how to identify pulleys and their components, and what to look out for when using pulleys. Read on to learn more about pulleys.
Mechanical advantages of pulleys
The mechanical advantage of pulleys is that they change the direction of force from one direction to another. In this way, the person lifting the heavy object can change its position with minimal effort. The pulleys are also easy to install and require no lubrication after installation. They are also relatively cheap. Combinations of pulleys and cables can be used to change the direction of the load.
The mechanical advantage of a pulley system increases with the number of ropes used in the system. The more cycles a system has, the more efficient it is. If the system had only one rope, the force required to pull the weight would be equal. By adding a second rope, the effort required to pull the weight is reduced. This increase in efficiency is known as the mechanical advantage of the pulley.
Pulleys have many uses. For example, ziplines are one application. This is a good example of pulleys in use today. Pulley systems can be complex and require a lot of space. Using ziplines as an example, advanced students can calculate the mechanical advantage of multiple pulleys by dividing the work done by each pulley by the remainder or fraction. Regents at the University of Colorado created a zipline with K-12 input.
Another use for pulleys is weight lifting. This technique is very effective when using multiple strands of rope. A single rope going from one pulley to the other with just two hands is not enough to lift heavy objects. Using a pulley system will greatly increase the force you receive. This power is multiplied over a larger area. So your lifting force will be much greater than the force exerted by a single rope.
The pulley is a great invention with many uses. For example, when lifting heavy objects, pulleys are a great way to get the job done, and it's easier to do than one person. The pulley is fixed on a hinge and rotates on a shaft or shaft. Then pull the rope down to lift the object. A pulley assembly will make the task easier. In addition, it will also allow power to be transferred from one rotary shaft to another.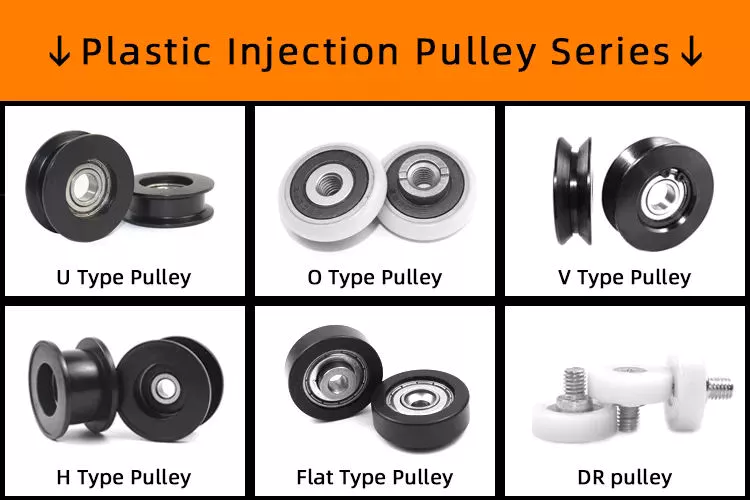 Types of pulleys
If you are an engineer, you must have come across different types of pulleys. Some pulleys come in multiple types, but a typical pulley has only one type. These types of pulleys are used in various industrial processes. Here are some common types of pulleys that engineers encounter on the job. In addition to the above, there are many more. If you haven't seen them in practice, you can check out a list of the different types below.
Fixed pulleys: Fixed pulleys have a roller attached to a fixed point. The force required to pull the load through the fixed pulley is the same as the force required to lift the object. Movable pulleys allow you to change the direction of the force, for example, by moving it laterally. Likewise, movable pulleys can be used to move heavy objects up and down. Commonly used in multi-purpose elevators, cranes and weight lifters.
Composite pulleys combine fixed and movable pulleys. This combination adds to the mechanical advantage of both systems. It can also change the direction of the force, making it easier to handle large loads. This article discusses the different types of pulleys used for lifting and moving. Braided pulleys are an example of these pulleys. They combine the advantages of both types.
A simple pulley consists of one or more wheels, which allow it to reverse the direction of the force used to lift the load. On the other hand, dual-wheel pulleys can help lift twice the weight. By combining multiple materials into one pulley, a higher ME will be required. Regardless of the type of pulley, understanding the principles behind it is critical.
Pulleys are an important part of construction and mechanical engineering, and their use dates back to Archimedes. They are a common feature of oil derricks and escalators. The main use of pulleys is to move heavy objects such as boats. In addition to this, they are used in other applications such as extending ladders and lifting heavy objects. The pulley also controls the aircraft rudder, which is important in many different applications.
Commonly used
Common uses for pulleys are varied. Pulley systems are found throughout most areas of the house, from adjustable clotheslines to motor pulleys in different machines. Commercially, one of the most common uses is for cranes. Cranes are equipped with pulleys to lift heavy objects. It is also common to use pulley systems in tall buildings, which allow tall buildings to move with relative ease.
Pulleys are commonly used in interception and zipline systems, where a continuous rope around the pulley transmits force. Depending on the application, the rope is either light or strong. Pulleys are formed by wrapping a rope around a set of wheels. The rope pulls the object in the direction of the applied force. Some elevators use this system. Pull a cable on one end and attach a counterweight on the other end.
Another common use for pulleys is to move heavy objects. Pulleys mounted on walls, ceilings or other objects can lift heavy objects like heavy toolboxes or 2×4 planks. The device can also be used to transfer power from one rotating shaft to another. When used to lift heavy objects, pulleys can be used to help you achieve your goals of a good workout.
Pulley systems have a variety of uses, from the most basic to the most advanced. Its popularity is indisputable and it is used in different industries. A good example is timing belts. These pulleys transmit power to other components in the same direction. They can also be static or dynamic depending on the needs of the machine. In most cases, the pulley system is custom made for the job.
Pulley systems can be simple or complex, but all three systems transfer energy efficiently. In most cases, the mechanical advantage of a single pulley is 1 and the mechanical advantage of a single active pulley is 2. On the other hand, a single live pulley only doubles the force. This means you can trade effort for distance. Pulleys are the perfect solution for many common applications.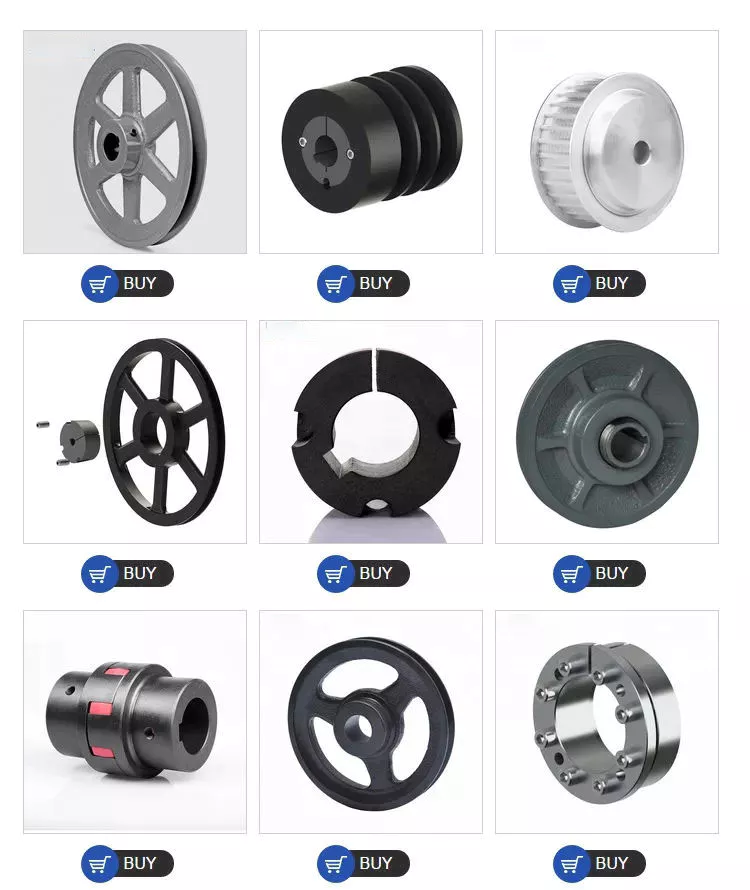 Safety Notice
If you use pulleys, you need to take some safety precautions. First, make sure you're wearing the correct protective gear. A hard hat is a must to avoid being hit by falling objects. You may also want to wear gloves for added protection. You should also maintain a good distance from the pulley so that nearby people can walk around it safely.
Another important safety measure to take before using a chain hoist is to barricade the area to be lifted. Use marker lines to prevent the load from sliding when moving horizontally. Finally, use only the sprocket set for vertical lift. Always install shackle pins before lifting. You should also wear personal protective equipment such as earplugs and safety glasses when using the chain hoist.
In addition to these safety measures, you should also use cables made from aerospace-grade nylon. They will last many cycles and are made of high quality materials. Also, make sure the cables are lubricated. These measures reduce friction and corrosion. No matter what industry you are in, be sure to follow these precautions to ensure a long service life for your cables. Consult the cable manufacturer if you are unsure of the appropriate material. A company with 60 years of experience in the cable industry can recommend the right material for your system.



editor by Cx 2023-07-12